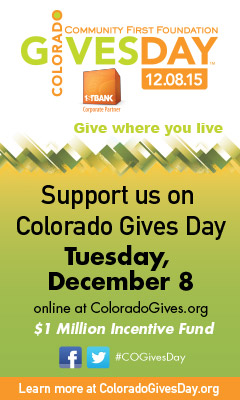 Support GRCL on Colorado Gives Day!
Colorado's largest one-day online giving event, presented by Community First Foundation and FirstBank, is coming up and we need your support. On Tuesday, December 8, 2015, thousands of donors will come together to support Colorado nonprofits like ours. Last year, a record-breaking $26.2 million was raised for Colorado nonprofits.
Thanks to Community First Foundation and First Bank, Colorado Gives Day features a $1 Million Incentive Fund, one of the largest gives-day incentive funds in the country. Every nonprofit receiving a donation on Colorado Gives Day receives a portion of the Incentive Fund, which increases the value of every dollar donated.
Colorado Gives Day is powered by ColoradoGives.org, a year-round website featuring more than 1,650 nonprofits. ColoradoGives.org encourages charitable giving by providing comprehensive, objective and up-to-date information about Colorado nonprofits and an easy way to support them online.
Check out our donation page on ColoradoGives.org here.
Give where you live on Colorado Gives Day!
Gunnison Ranchland Conservation Legacy exists to serve landowners in the conservation easement process. A
nonprofit 501(c)(3) organization, GRCL acts as an intermediary for conservation-minded landowners.
Services offered by GRCL include:
helping landowners assess their needs and future plans.

finding an appropriate land trust.

obtaining funding to pay for conservation easements.

completing legal and technical aspects of the transaction.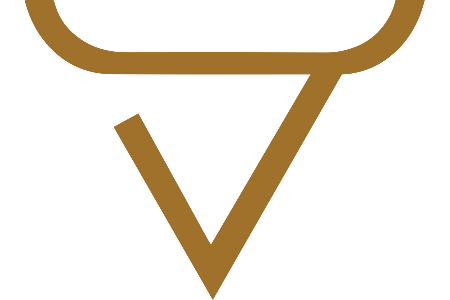 Over the last 20 years, GRCL has helped families preserve more than 29,000 acres of ranchland.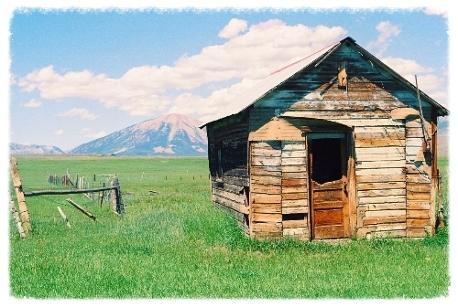 Consider Supporting Ranchland Conservation in the Gunnison Basin
GRCL is a 501(c)(3) nonprofit organization and contributions help us provide professional expertise to guide landowners through their conservation projects and to match grants for conservation easements. Grants generally require matching funds equal to at least 25% of the total cost of the project.
Visit Us
307 N. Main St., Ste. 2H
Gunnison, CO 81230
(970) 641-4386